Beer: Samuel Smith's Winter Welcome Ale
Brewery: Samuel Smith's (Tadcaster, North Yorkshire UK)
Type: Winter Warmer
ABV: 6%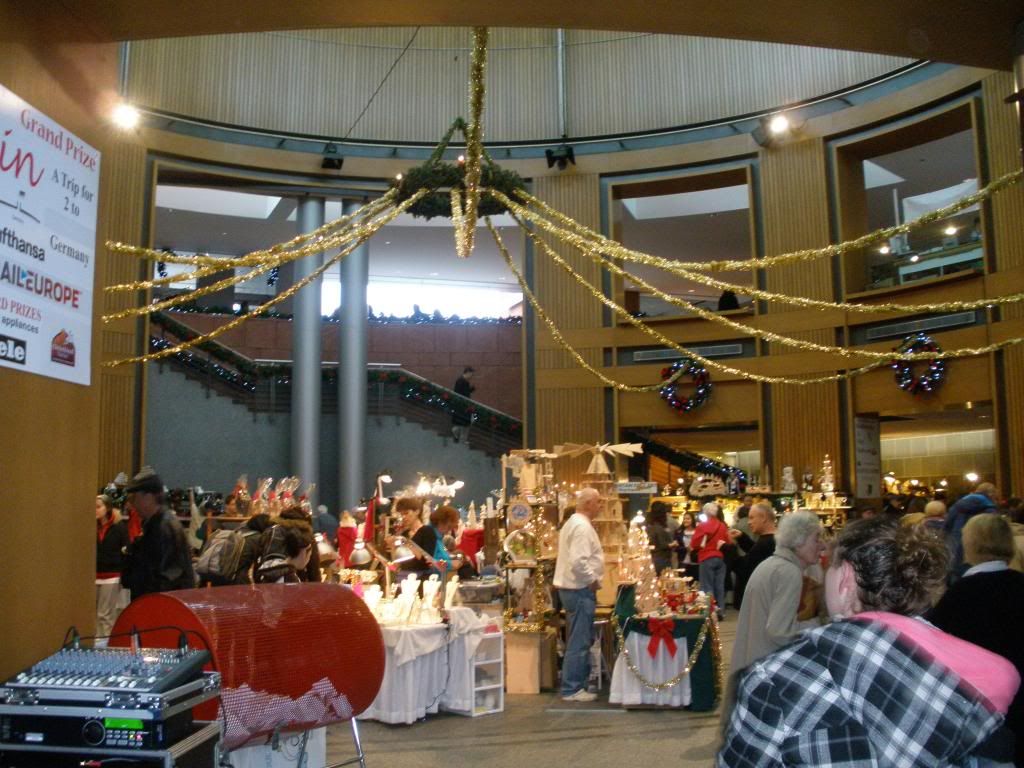 Starting to get into more of the Christmas spirit, despite the lack of wintry weather. This is a job made easier here in Kitchener-Waterloo with the help of the
Christkindl Market
, a traditional German-style market that takes place at Kitchener's City Hall in the first week of December. I always make a special point of going each year to sample some of the
lebkuchen
and
stollen,
knock back a
cup of
gluhwein
, listen to some German Christmas carols, and check out the
Weihnacht
toys and decorations from the vendors. Perhaps not quite on the same scale as some of the huge Christkindl Markets in Germany, I'll admit, but it's still a great little dose of traditional German Christmas to get things rolling early in December.
Usually around this time of the season I tend to also snap up a couple bottles of today's Christmas beer, Sam Smith's Winter Welcome. A good quality English festive ale to be sure, but the real appeal here is the beer label, which features a delightful winter scene that is redesigned for every year. This year's edition has more of a James Herriott doing his rounds in Yorkshire feel, with a lovely white horse somewhat longingly eyeing a pint of Sam Smith's, but instead being fed an apple. Truly, there is no justice for our equine friends.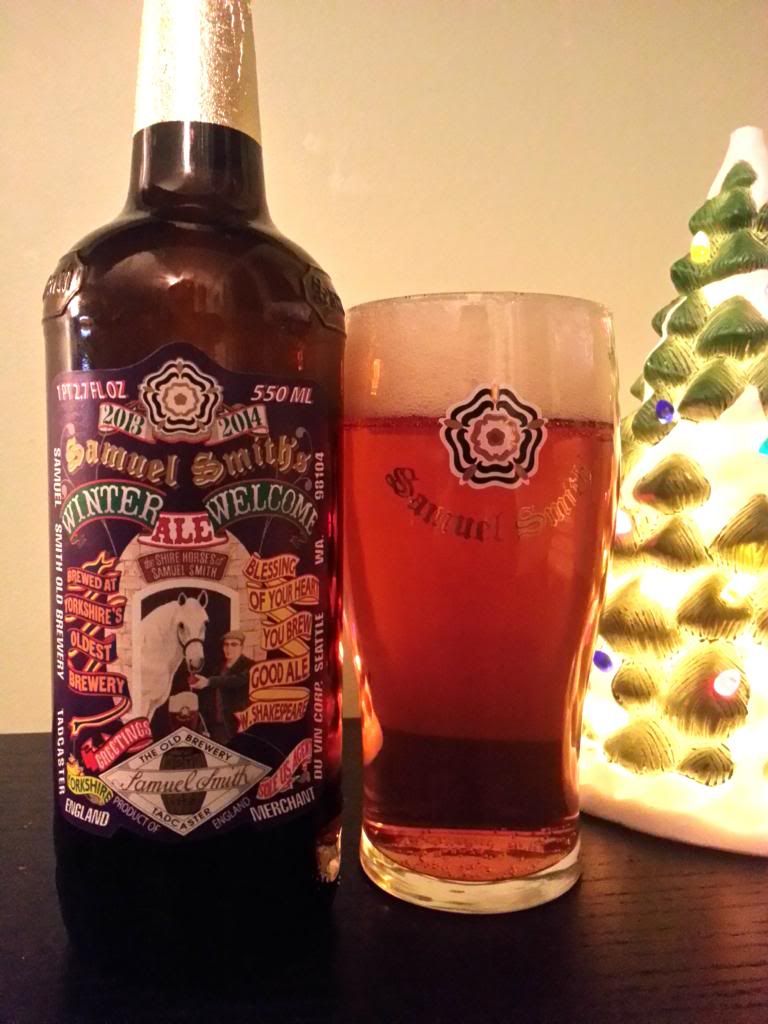 Pours a light amber-caramel colour, good sturdy head of a half inch that settles into a thick ring with lots of icicle lace. Certainly looks the part.
Nose is faint, but pleasant. Caramel malt, green apple, cinnamon, a bit of orange peel.
Nice and malty, tea and green apple hops, a bit of cinnamon and spice. Very easy to drink. Finishes slightly dry and tart, bit of hop or spice bitterness there.
Reminded me more of a classic English pale than a winter warmer. Might be more of my palate changing, or this year's batch was a little milder on the spices than other times. Still, a pleasant English ale with a festive label is certainly welcome this time of year.